Drop Cloths
Nour multi-purpose drop cloths can be used for painting indoors and outdoors, spray applications, installing wallpaper, and general use. Nour drop cloths also provide a high level of protection, are folded and stitched on all sides, and are cost competitive. Nour laminate drop cloths are also leak proof, folded and stitched on all sides, and are cost competitive.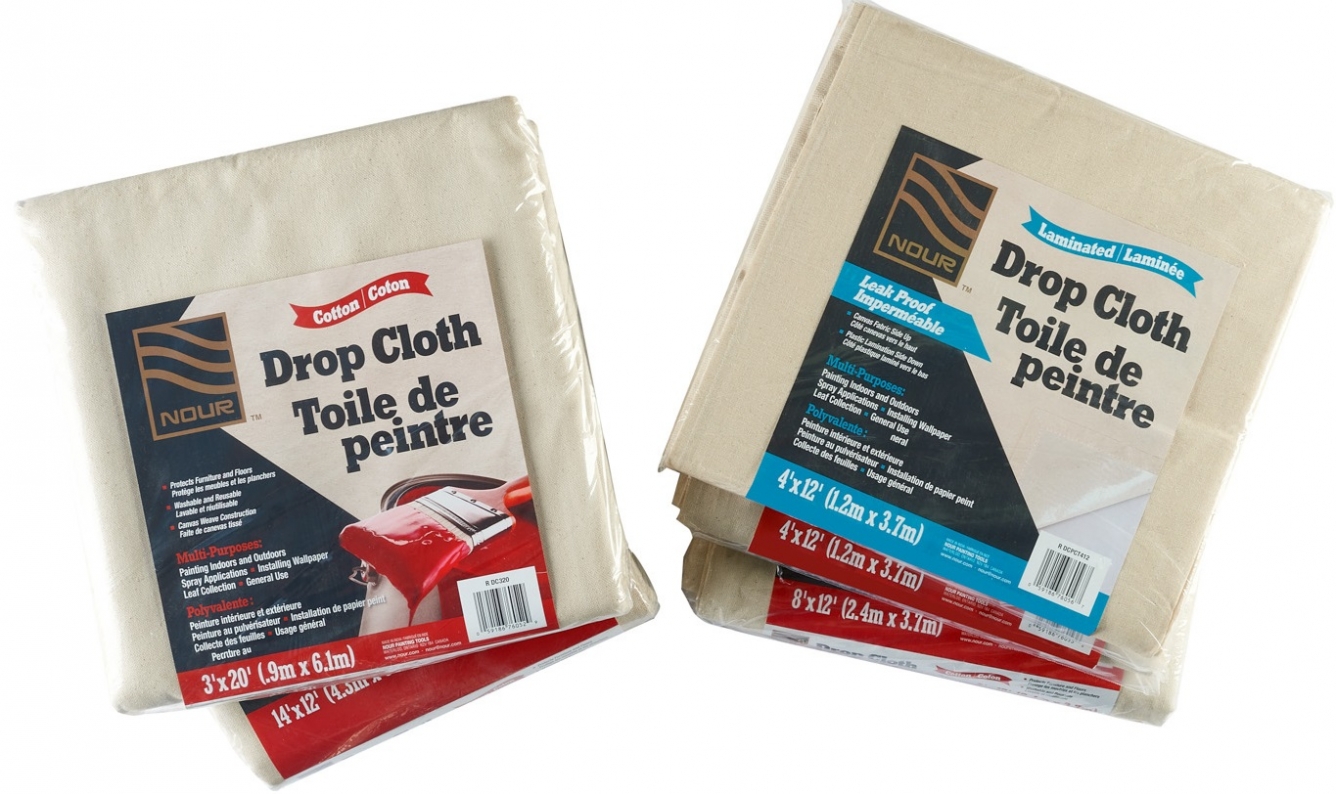 View in Catalogue Cotton Drop Cloths
View in Catalogue Laminated Drop Cloths
---
Synthetic Stain Brushes
A price-competitive stain brush with a threaded handle that allows for the use of an extension pole to dramatically speed up application. It is made from a synthetic blend of filaments to be used for all stains and paints.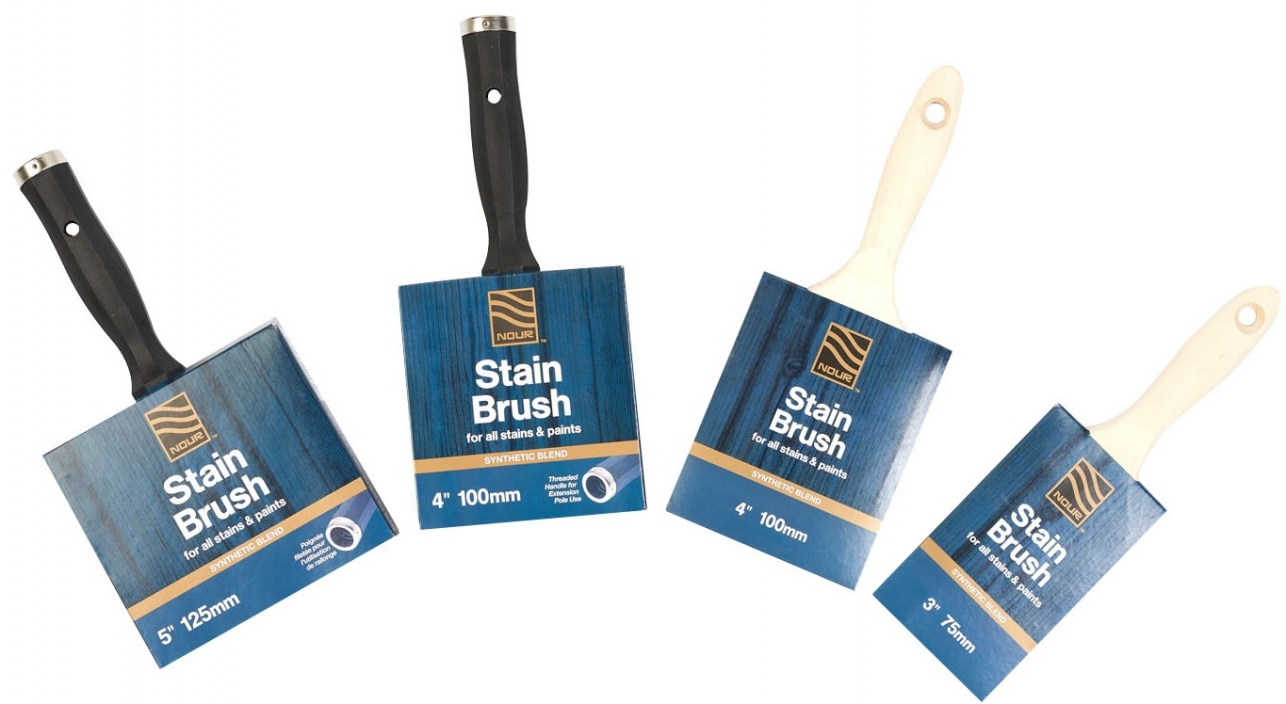 View in Catalogue Stain Brush w/ Threaded Handle
View in Catalogue Stain Brush
---
Thin Throwaway Brush
This throwaway brush is a thinner variation of our existing throwaway brush line. This is a more price competitive option for applying chemical substances, abrasives and glues.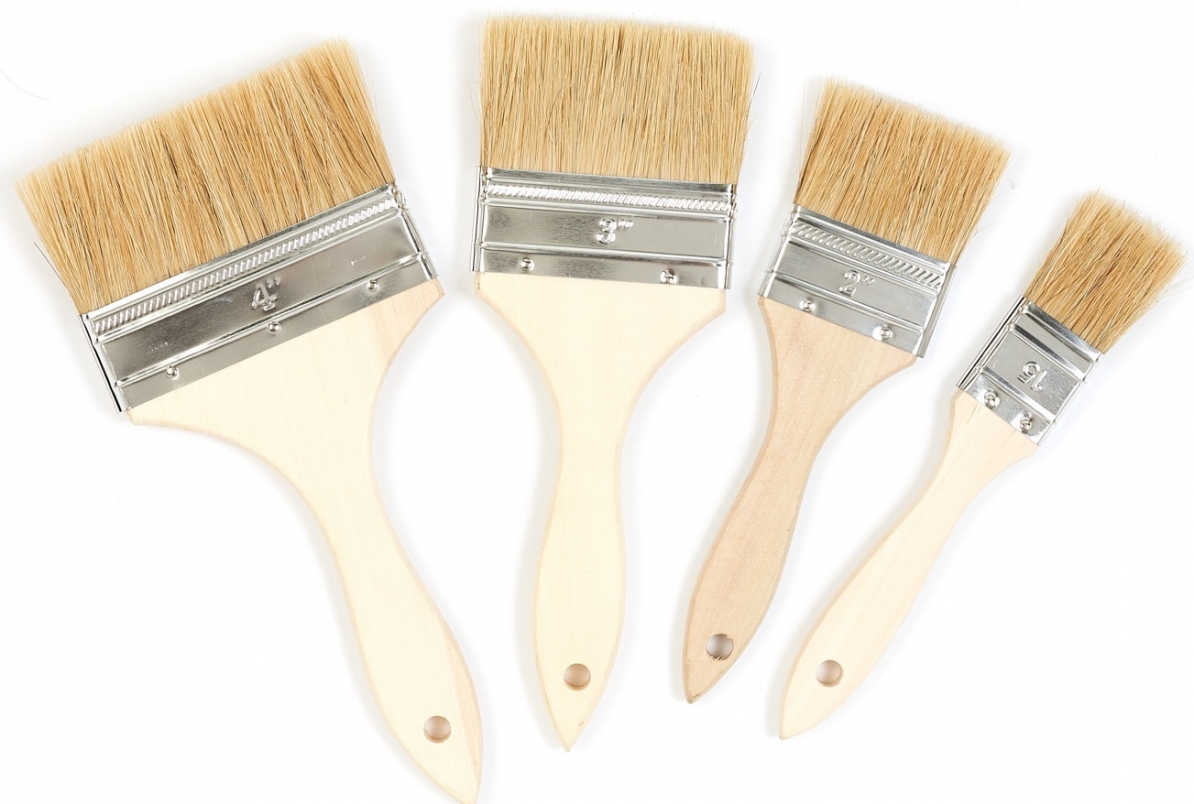 ---
EPOXYROLL PRO™
EpoxyRoll Pro rollers are designed specifically for the application of epoxy coatings, urethanes, polyaspartics and adhesives. This roller is extremely durable and resists shedding and matting. This roller is 100% lint free.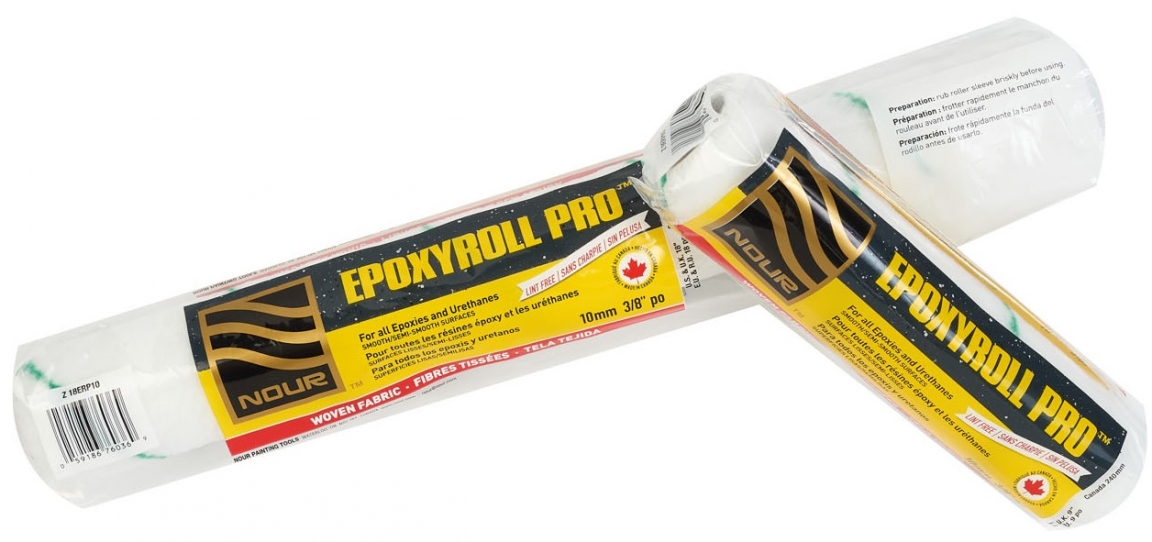 ---
AccuBlade Squeegee
Squeegee designed to apply the following WFT (Wet Film Thickness) at the following rate of coverage (square feet per gallon):
Z SQ18BLU05 - +/- 5 Mil WFT (320 sf/gal)
Z SQ18BLU10 - +/- 10 Mil WFT (160 sf/gal)
Z SQ18BLU20 - +/- 20 Mil WFT (80 sf/gal)
Straight Blade Option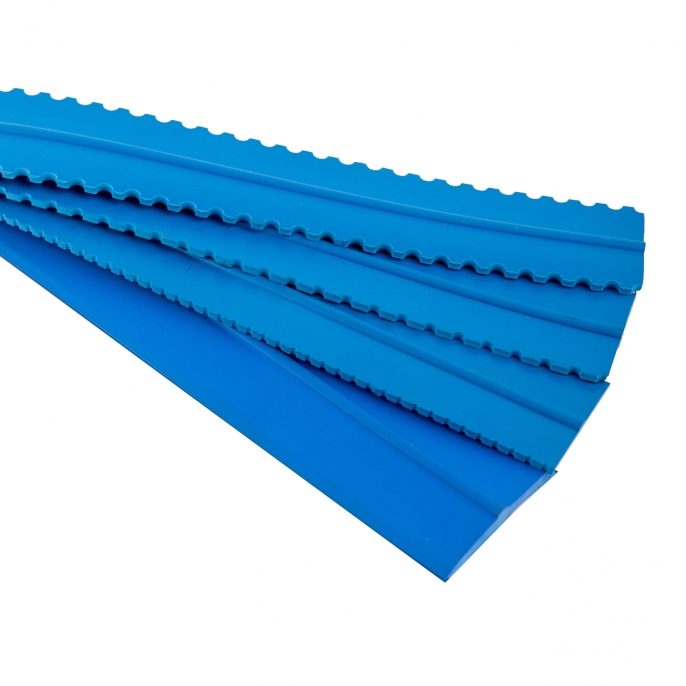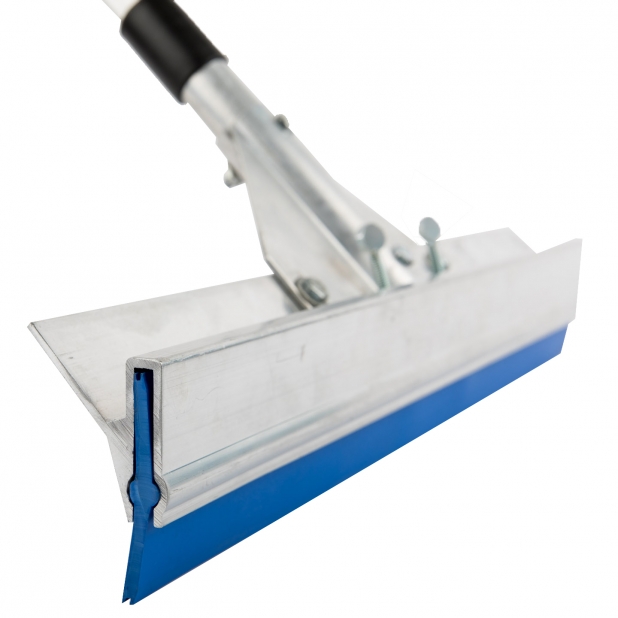 View in Catalogue AccuBlade Squeegee Frame
View in Catalogue AccuBlade Squeegee Blades
---
Squeegee Trowel / Coating Squeegee / XL Spiked Roller
Squeegee Trowel - The squeegee trowel is an extremely versatile tool that can be used for various projects in decorative concrete such as applying metallic epoxy coatings or in general construction to spread/smooth drywall.

Coating Squeegee - This coating squeegee is a more cost-effective squeegee compared to the standard aluminum clamp squeegee. It is offered in the following notch sizes: straight blade, 1/8", 3/16", ¼".

XL Spiked Roller - The XL spiked roller features longer spikes (1-¼ inch spikes from the core) than traditional spiked rollers which tend to be half an inch length-out.

---
Garage Floor Epoxy Applicator Tool Kit
The garage floor epoxy applicator tool kit is specifically catered to DIYers who are looking to apply epoxy coatings. The kit includes necessary tools required to tackle the project and removes the headache of purchasing all the tools separately.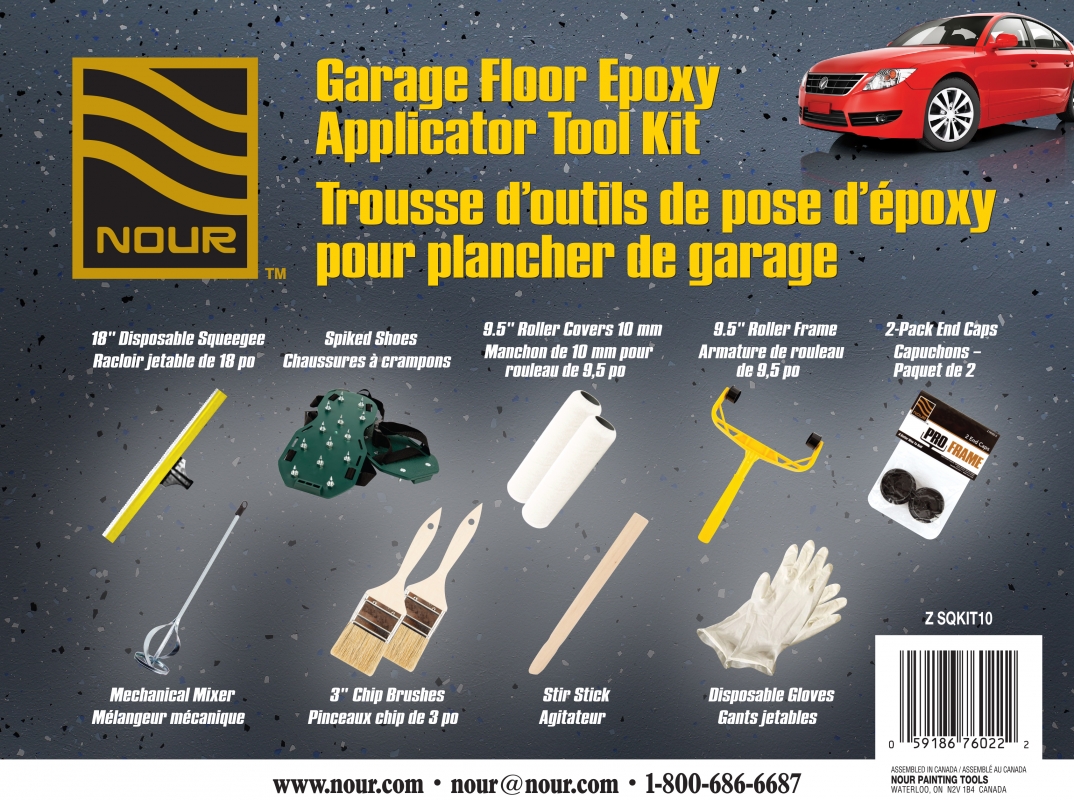 ---
Brilliant Finish - Rat Tail & Micro
Following the outstanding success of our Brilliant Finish brushes, we are pleased to announce the addition of two new brush styles to the existing line: Rat Tail & Micro. These brushes are both offered in a square ferrule which features a thinner brush head compared to the standard rounded ferrule. They are catered to professional painters & DIYers who prefer a slimmer brush profile.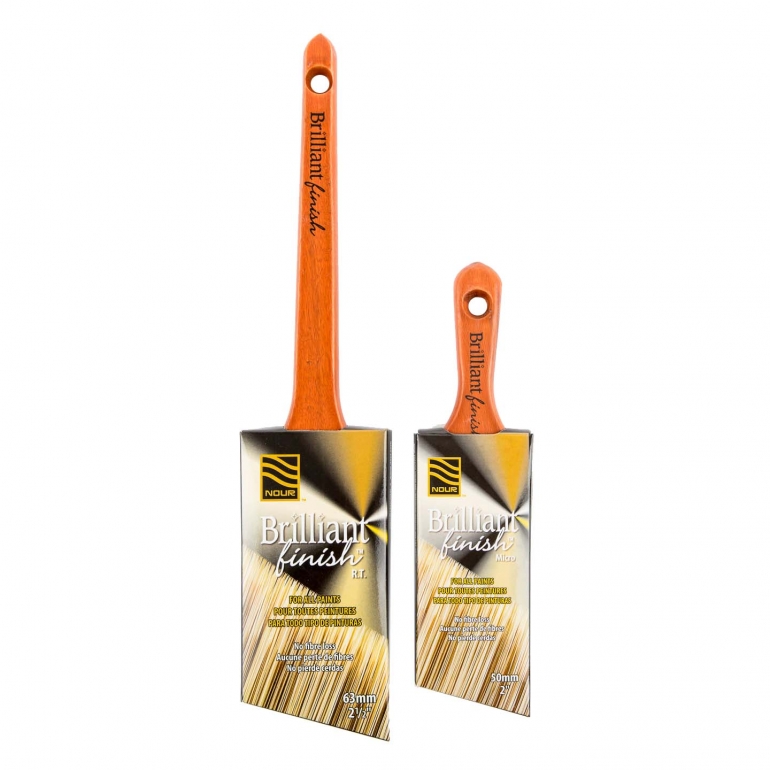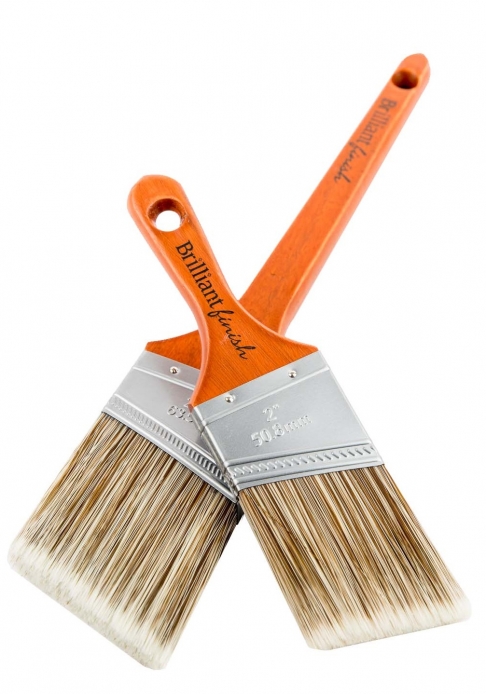 ---
Tradition Premium Mini-Rollers
Nour is happy to introduce 4 and 6 inch premium mini-rollers to the Tradition line of products. The Tradition and Tradition Microfibre PLUS fabrics can be used by professional painters and enthusiastic DIYers. Perfect for small painting projects, small spaces, cabinets and much more. This assortment of mini-rollers will surely give you the perfect finish.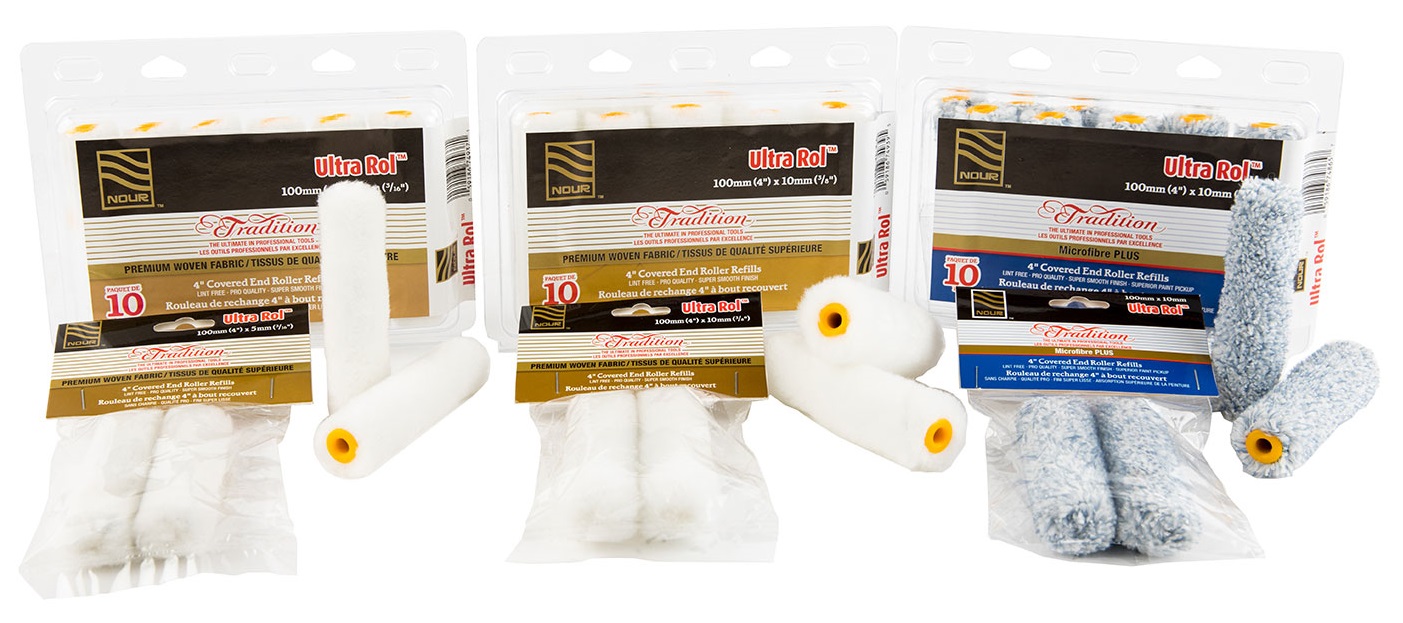 View in Catalogue Tradition Woven Lint Free
View in Catalogue Tradition Microfibre Plus
---
Craft Brushes
A collection of specialty brushes designed for the restoration and finishing of furniture and other DIY projects. These brushes are suitable for specialty paints and wax application. Our offering includes a wide selection of brush styles to tackle any project!