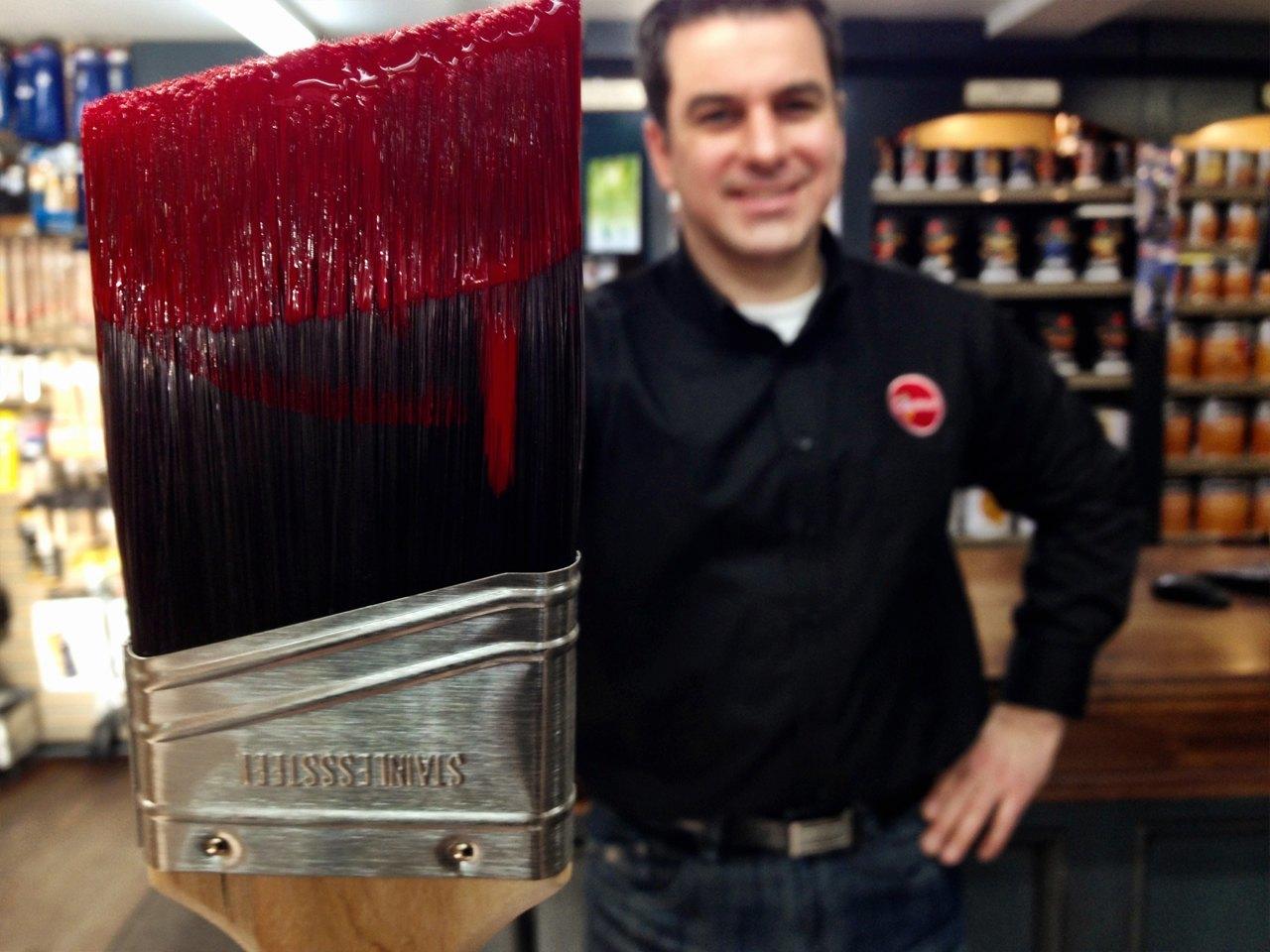 My name is Frédéric Bourdon, co-owner of Colobar, a paint and decoration store in Laval founded in 1959. We have been selling Nour Painting Tools since 1991.
Before we started selling Nour brushes and rollers, we were selling the products of another leading Canadian manufacturer. I must say that we were satisfied. As a specialty retailer focused on service and quality, we are always careful when it comes to select our supplier partners. We work in an industry where some companies emerge and disappear quickly. They often promise us some wonderful things but does not always deliver. That is why we have often resisted to the urge of changing or adding suppliers. We are looking for suppliers who deliver the goods and will be there again tomorrow.

We had heard of the Nour company, but it is really after some of our painter customers had insisted that we provide them Tradition rollers that we took steps to supply us with Nour. Within a few months, customers painting contractors and Do-It-Yourselfers showed their satisfaction.

Our initial attraction to Nour was mostly directed to their famous Tradition roller. But it did not take long for us to discover their wide and diverse range of products. There are several product lines that meet the needs of our customers based on the price they are willing to pay and the quality they want.

In our case, the benefit of selling products Nour is our peace of mind. Customer complaints because a brush loses some bristles or a roller does not spread the paint evenly, we don't have anymore!

As a retailer, I must emphasize on the excellent customer service Colobar receive from this supplier. They are really experts in the knowledge of their products, their customer service staff is courteous, they deliver quickly and they have an excellent after-sale service. No wonder the paint retailers of Passport Elite, a paint and decoration association we belong to, has awarded Nour Trading House Inc. of «Supplier of the Year» in 2014 ...
Frédéric Bourdon, co-owner
Colobar
357, boulevard des Laurentides,
Laval, Québec
H7G 2T9
Other Customer Stories